You can find your Account ID by logging into your DRF Bets wagering account.
Select the small, round circle with your initials in it from the top of the Bets homepage.
Your account ID will be found in the drop down menu.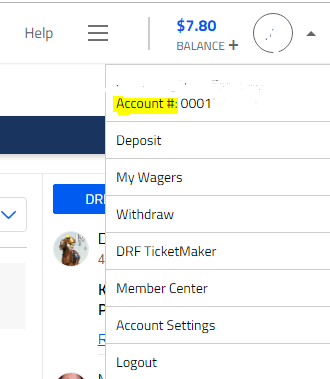 Please note, your Account ID is not the same as your Username.