This link is for the new handicapping store that can be found here (requires login).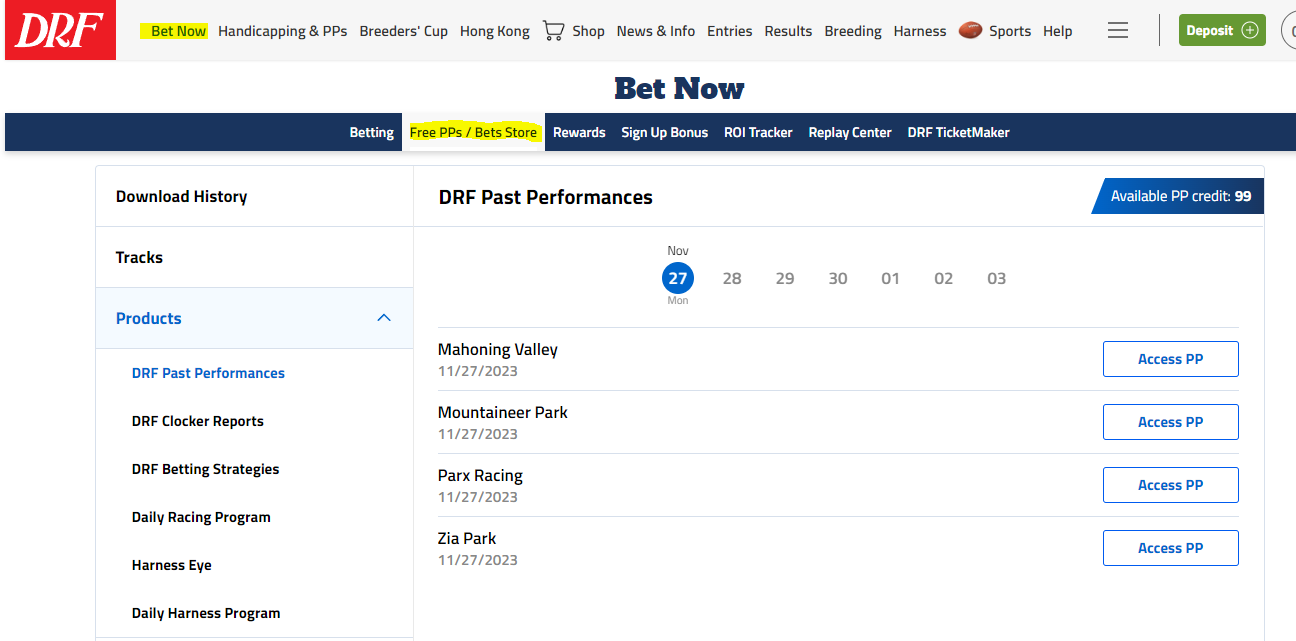 What are Credits?
Credits enable you to download PPs from the handicapping store for free. Each credit represents one card. You can see how many credits you have under Handicapping>Store
How do I earn Credits?
Each time you wager $50 through the new DRF Bets platform or iOS App you will receive an additional credit. Credits are applied as soon as your wager has resolved. If you wager more than $50, the remaining balance will be put towards your next credit.
You can wager on any track to receive a credit and use this for any PP in the Bets Store.
How do I redeem Credits?
Redeem credits in the DRF Bets Handicapping store here. Select the PP you would like and your credits will be automatically adjusted.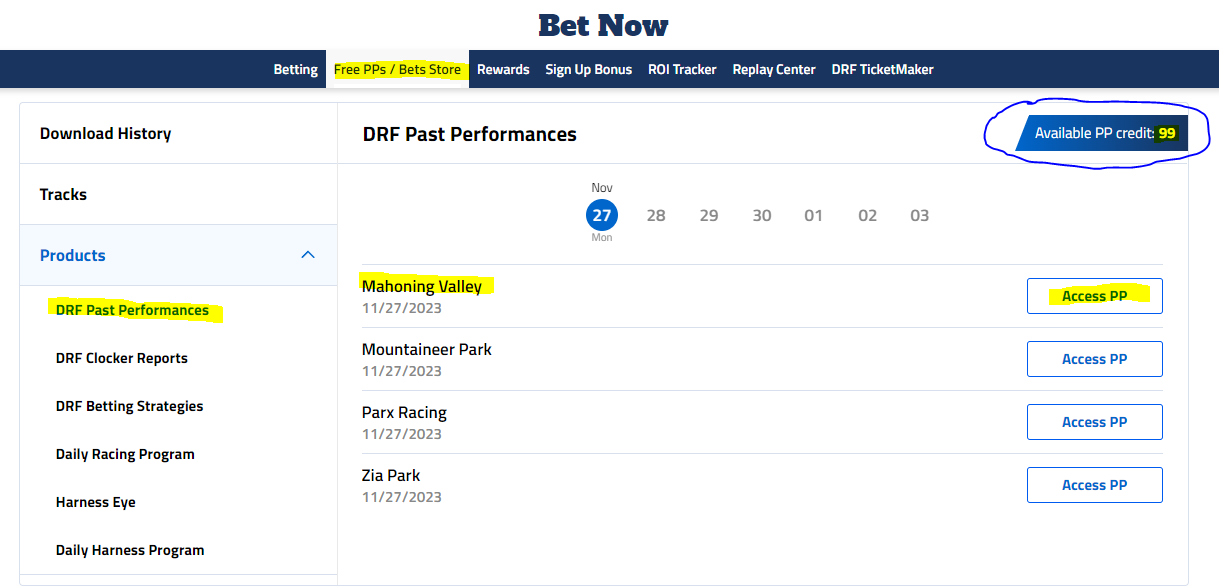 What if I have run out of Credits?
You can earn more credits by wagering $50 through the DRF platform. If you have zero credits you will be directed to the DRF.com store to make any purchases.