For the New Formulator PP's, If you have a Formulator Plan to access go Handicapping & PP's and choose the Classic & Formulator tab:
Choose the track and date you want from the Calendar:
Click on Print icon at top right of page:

Print options box will appear so you can customize how you want to print your PP's. Fill in and click on Print box: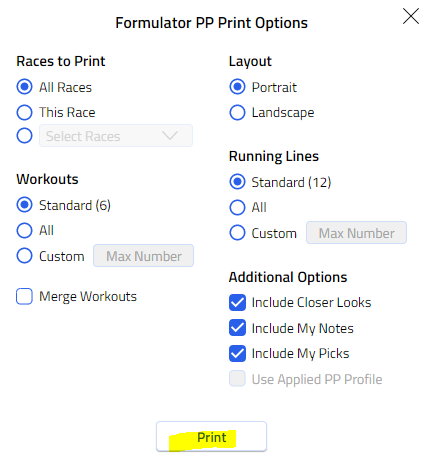 PDF comes up and you can go ahead and print your PP's.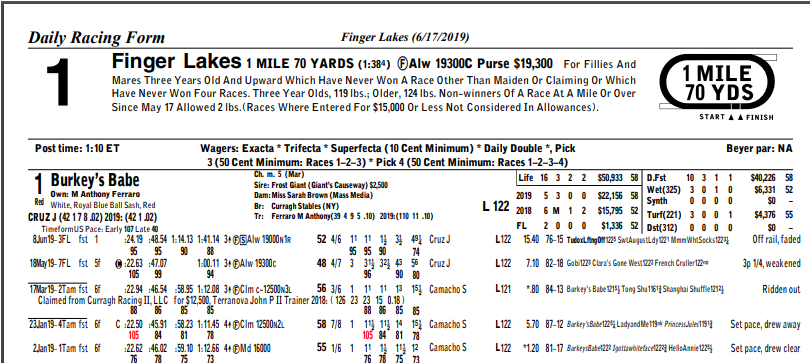 For Legacy Formulator:
"Print" is a dropdown menu on the top right side with a small printer icon. Select your option from the dropdown menu and click on the blue printer icon to create your customized PDF race card.
See screenshot below.  For our example, we used Aqueduct 3/18 le, and highlighted the printer icon you will need to click in yellow.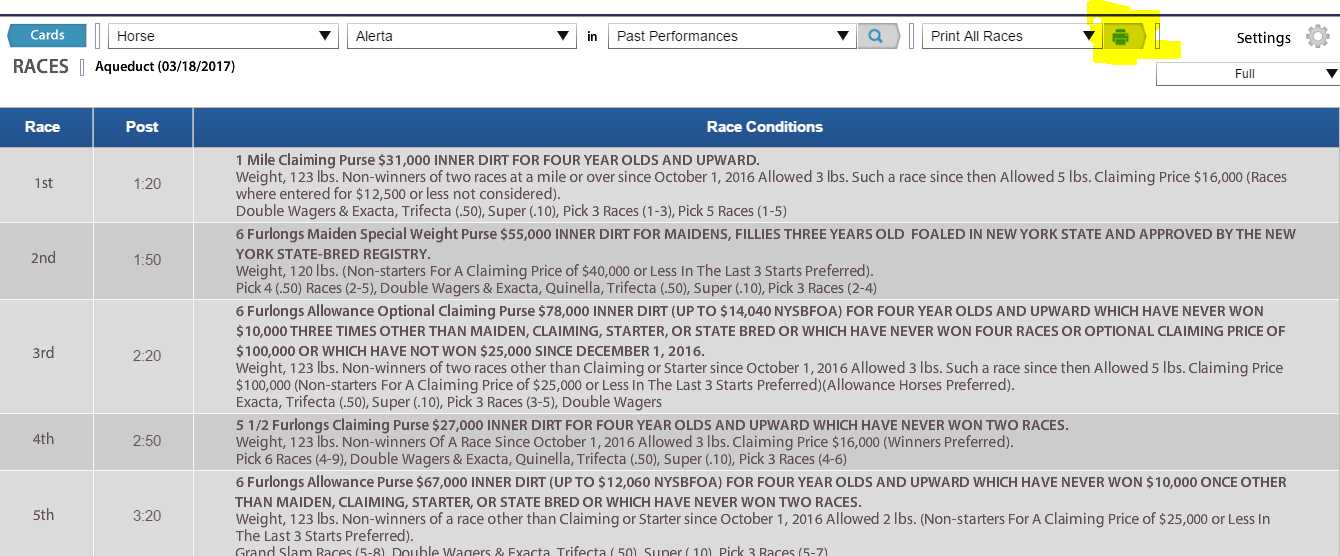 You have now generated a full card set of PPs that you can print or save as a PDF file.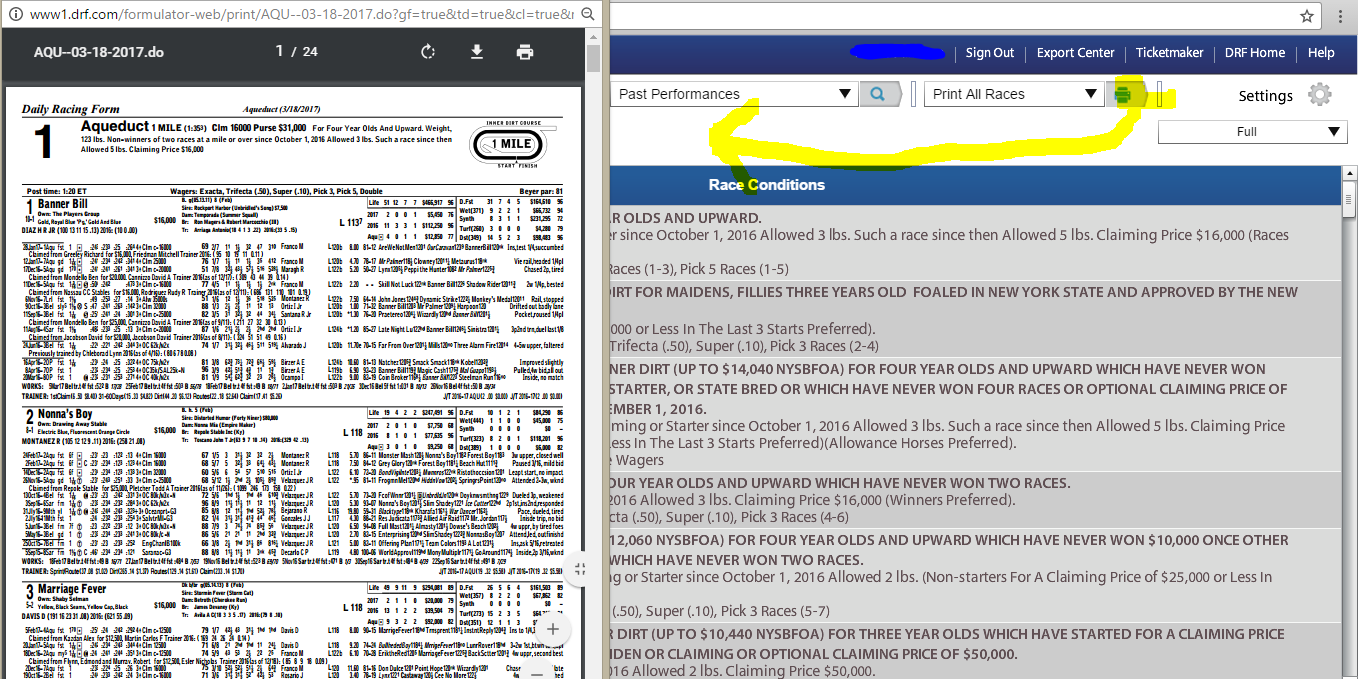 Right click on the resulting full card PPs to save to computer, to print at your convenience.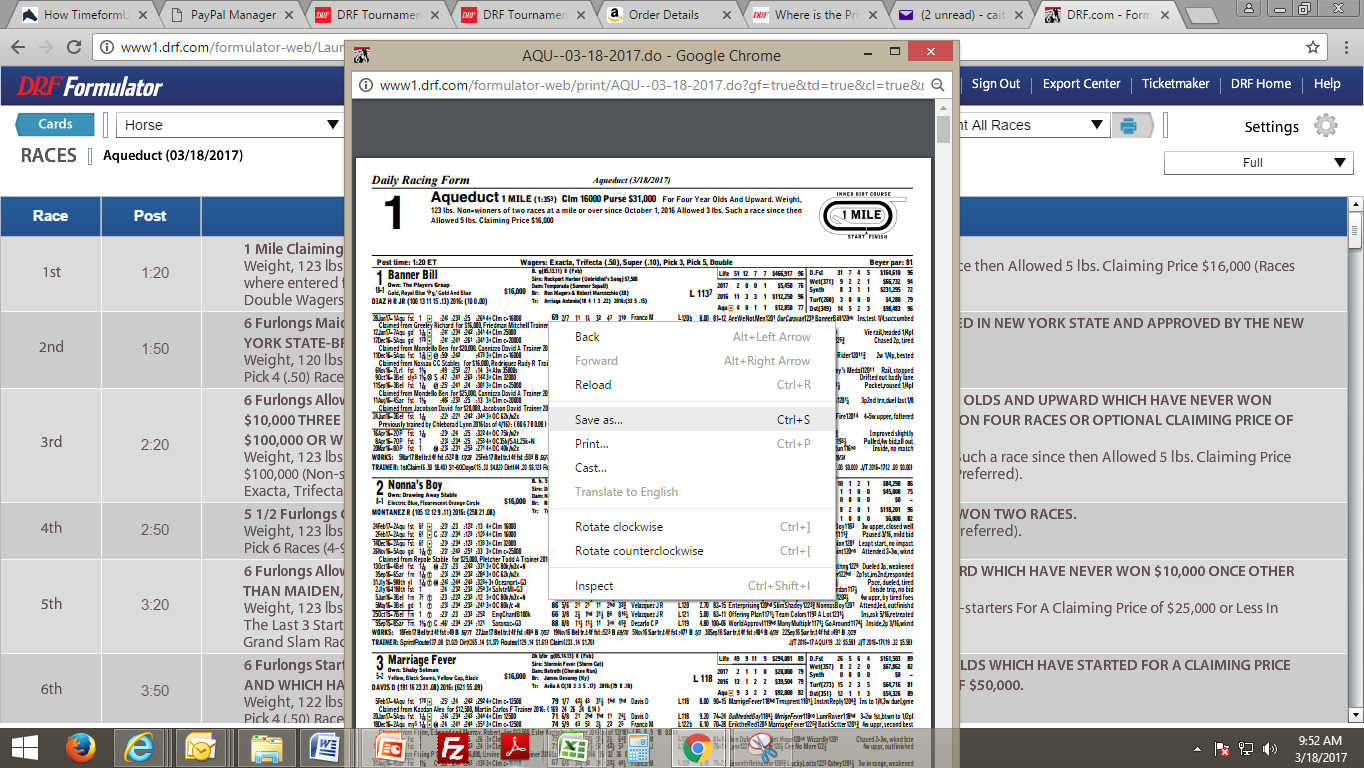 Or print them directly from the generated full card PPs by selecting the printer icon, highlighted in yellow.